For the last few years, I have enjoyed a mid-morning and afternoon snack when working. The problem is that I often find a snack I like, eat it ALL the time and then get to a point where I can never eat it again. Sorry Bounce balls – I don't think i'll manage another one of you again. Now I have a variety of snacks on the go so that there is no R.I.P Bounce Balls take two.
Tip: Pack extra snacks at all times.
I always pop a snack bar/ piece of fruit in my bag in case I get hungry (often leading to hangry) and end up buying something I actually don't want/ won't agree with me/ will regret after. I learnt this the hard way when a Sainsbury's chocolate chip cookie on a Friday afternoon ruined my weekend (I am gluten and dairy intolerant). So to avoid giving into cravings which don't make you feel good, hopefully there is something here for you:
     1. Avocado with with tamari (gluten free soy sauce) 
Pack a full avocado (£1.20) in a lunch box and cut in half at work. Leave a bottle of tamari in the office. Creamy and satisfying. Job done.
   2. Meridian cacao peanut butter bars
Non-crushable! Great for a in-the-bottom-of-the-bag situation. (£2 for 3) Also delicious.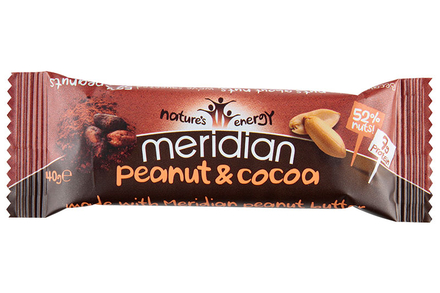 3. Cashews, almonds, dried apricots and dark chocolate combo
Buy these in bulk from the supermarket and then mix at home. At about £1 a handful, it's a much cheaper way to eat these mixes as opposed to buying expensive snack pots from health food shops or cafés.
     4. Why Nut snack balls
These are new on the block! There a bit different from your average snack bar because they're balls. Great for slower snacking and on average £1 each.
     5. Coconut Collaborative yogs
These are on the pricier end of the spectrum (£1.50-£2) but rich and satisfying. I love the mango flavour.
I hope there is some inspo there for anyone who has either had a Bounce ball situation or just needs some variety!